Traveling solo as a woman can be an incredibly empowering and fulfilling experience. Expanding your horizons, meeting new people and discovering your own strengths are just some of the many benefits that come with solo journeys. However, just like any adventure, it's important to prioritize safety, comfort and enjoyment. Whether you're booking a cruise, flying internationally or embarking on a solo road trip, here are some invaluable travel tips to ensure stress-free adventures and smooth sailing.
If you've never been on a solo adventure, a cruise or organized group trip is a great way to test the waters. Whether it is fellow travelers or crew members and guides, someone is always nearby, so you'll still feel secure and safe on the seas or abroad. Not only are most cruises and group trips all-inclusive, but hotels and ground transportation are often included (or offered for a reasonable cost), and many tour operators can also help book flights, making logistics a breeze. Do your research and find cruise lines and travel companies that cater to solo travelers; Windstar Cruises even offers a number of itineraries with reduced single supplement fares.
When you're ready to book, try to plan ahead, as this offers you more options for availability and premium accommodations. You can score better deals when booking cruises, airfare, hotels and activities. Windstar Cruises has several early bird deals available throughout the year; the latest special runs for bookings made between September 12 and November 6, 2023.  Advance planning also gives you time to research everything from airport lounges to local tourist attractions, along with putting together a backup plan in the event that you encounter any snafus en route. If you're planning a solo road trip, make sure you check your vehicle before you depart, and take note of rest stops, gas stations and even local tow companies, depending on how adventurous of a trip you're planning. For solo road trippers, an emergency kit is essential (food, water, first aid, blankets, batteries, flashlight, tire compressor, etc.), along with a satellite communication device, like a Garmin InReach.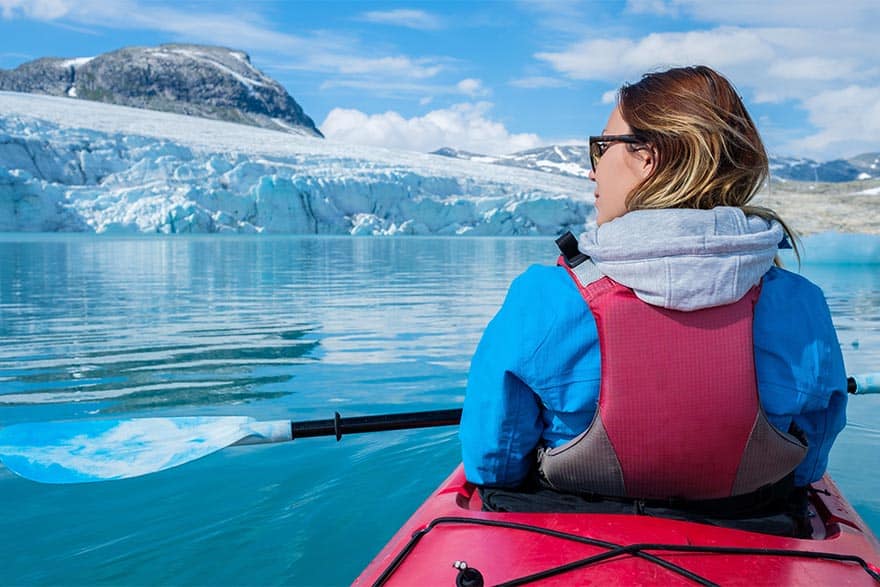 Stay Organized and Connected
Trip planning apps like Trip It can be a helpful way to keep track of your itinerary, but always carry a printed copy of your travel documents. Carrying a color copy of your passport page is recommended, along with a copy of any vaccine cards. Always share your travel plans with trusted friends or family members, and keep them updated on your whereabouts, either with regular communication or location-sharing apps. If you plan on venturing into the wilderness or another remote area, be sure to let someone know exactly when you plan to return, in case they need to call in a rescue.
Consider using packing cubes to stay organized and select classic garments that can be worn on multiple occasions. Packing with several key outfits in mind can help keep your luggage light, and layers can go a long way. Remember to pack a mix of casual and formal attire, as most cruise companies, including Windstar, offer fine dining experiences with a dress code. Don't forget to bring essentials like sunscreen, a sun hat, a light rain shell and comfortable walking shoes, and carry a well-stocked carry-on bag with essentials like snacks, chargers and any medications. For expedition travel, you will want to bring sweat-wicking, synthetic clothes (these are often very easy to hand wash), along with bug spray and a backpack, among other items. Another pro tip? Avoid bringing flashy jewelry, which can often draw unnecessary attention. 
A cruise is a wonderful way to meet fellow travelers, and a seemingly endless list of itineraries means you can craft almost any experience you want. For example, if you're keen to relax, a trip to Tahiti or the Caribbean might be the best fit, and if you're a foodie looking to explore historic towns, consider a trip to the Mediterranean or Northern Europe. Adventure lovers will enjoy cruises in Costa Rica, where you can go kayaking and hike among incredible landscapes.  
Be sure to sign up for a few shore excursions, too. Not only does this help you explore your destination with knowledgeable local guides, but it is a great way to connect with like-minded folks. And from happy hour to presentations aboard your ship, there are plenty of ways to mingle with your fellow guests. Joining a group table at dinner is another great way to get to know your passengers; Windstar gives guests the option of dining at two-seater tables or joining a group table with four to ten guests. When I traveled to Tahiti with Windstar Cruises, I opted to dine with a group of four on the first night, and I was delighted to meet a fellow solo traveler who was kayaking the next morning. Since we hit it off, we decided to split a double kayak on our shore excursion, and we had a blast.