Windstar's Monteverde Cloud Forest & Arenal Volcano Cruise Tour  offers unparalleled access to some of the most incredible scenery in Costa Rica and Panama, including lush rainforests, an active volcano, pristine beaches and a transit through the Panama Canal.  
This exciting itinerary is a combination of a 7-day cruise between Colón and Puerto Caldera (or the reverse, depending on embarkation dates), and a 4-day land tour from Puerto Caldera to San Jose. The land tour includes four nights in hotels and most meals, plus transfers to and from locations. Guests are offered a wealth of activity options, including admission to the Monteverde Cloud Forest Biological Reserve, a night tour at the Curi-Cancha Reserve, a crossing of Arenal Lake, a coffee tour at Ranch Heliconia, a visit to Mistico Park, admission to the Arenal Hot Springs and trips to the San José National Theater and National Park. 
These are the highlights from the cruise tour: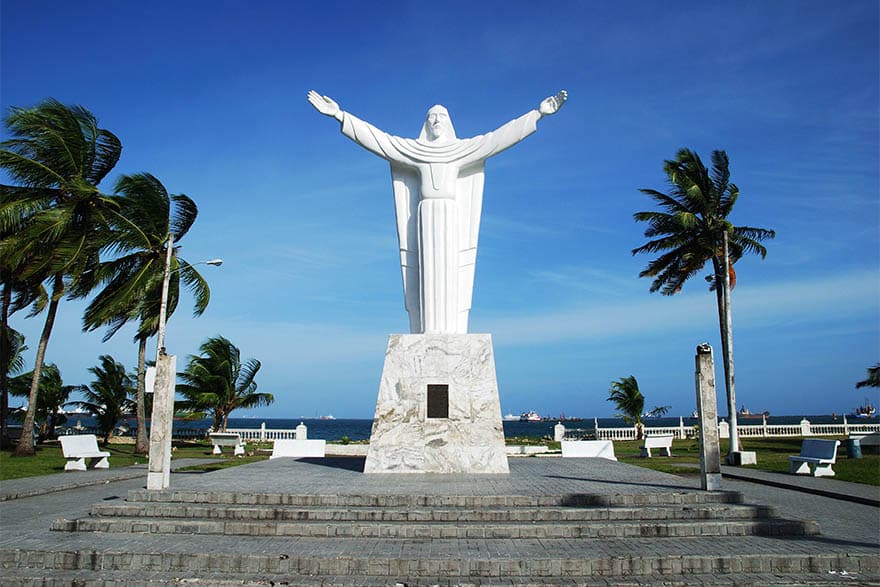 Depending on your cruise dates, your journey may begin in Colón, Panama, a charming port city on the north end of the Panama Canal. There are several tour options that take visitors to Casco Antiguo, a UNESCO site with a number of colonial houses and impressive churches. Those interested in learning more about indigenous tribes in the region can visit Embera Quera, a tribal community along the banks of Gatun Lake, near the Panama Canal. You'll ride on the Gatun River in a dugout canoe, and upon your arrival, the village chief will give a presentation on the tribe's traditions and beliefs. After lunch and a dance presentation, you'll have the chance to shop for a range of handcrafted gifts, ranging from beaded jewelry to woven baskets.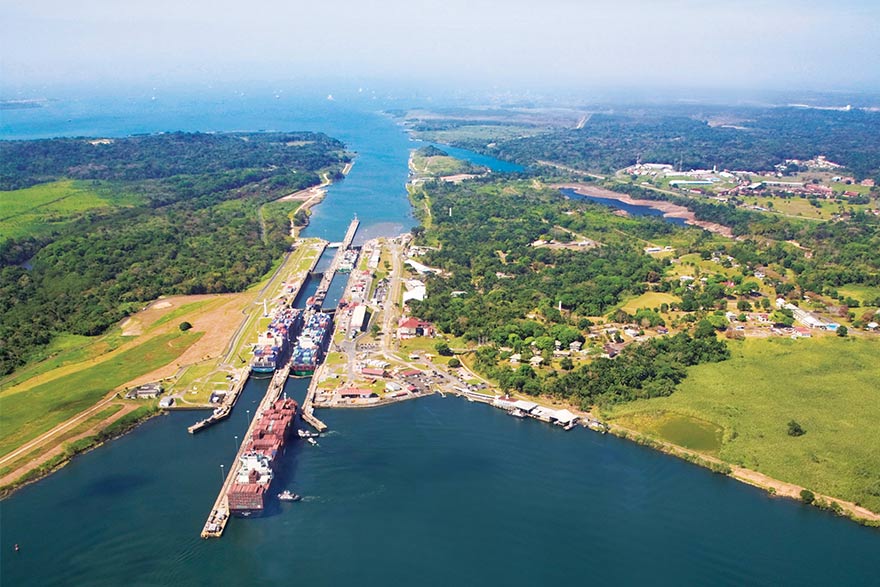 The Panama Canal has played an integral part in history, as it allows ships to travel between the Pacific and Atlantic Oceans without having to sail a greater distance — and around the perilous Cape Horn. Your daytime crossing of the Panama Canal will give you numerous vantage points of this modern engineering marvel, which just 40 ships pass through each day. You'll go through several sets of locks, which raise and lower vessels 85 feet during the 50-mile journey. This is an all-day event, and you can enjoy expert commentary from an onboard presenter as you check out the action from the deck, or from the comfort of indoor air-conditioned lounges.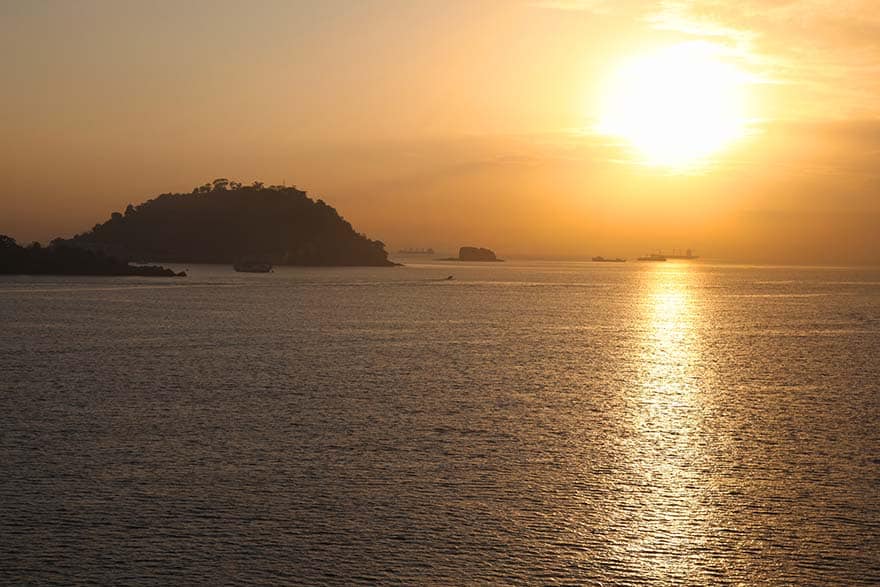 After crossing the Panama Canal, you will spend the following day in Fuerte Amador, which was founded in 1519. Fuerte Amador and the neighboring city of Balboa sit next to the modern skyline of Panama City, and to the east is Panama Viejo (Old Panama), the first European settlement on the Pacific coast of the Americas. The Aerial Tram through nearby Soberania National Park offers breathtaking views of the rainforest, and canoe tours on Lake Gatun may reward visitors with wildlife sightings like sloths, capuchin monkeys, howler monkeys, caiman, toucans and dozens of other birds. Those interested in learning more about the Panama Canal can embark on an all-day tour, which includes stops at the Panama Canal Museum, the Miraflores Locks and the New Panama Canal Locks. You will also have another opportunity to visit an Embera village in Chagres National Park, where you can learn more about the tribe's history and traditions, and purchase some of their beautiful handicrafts. The following day is spent at sea.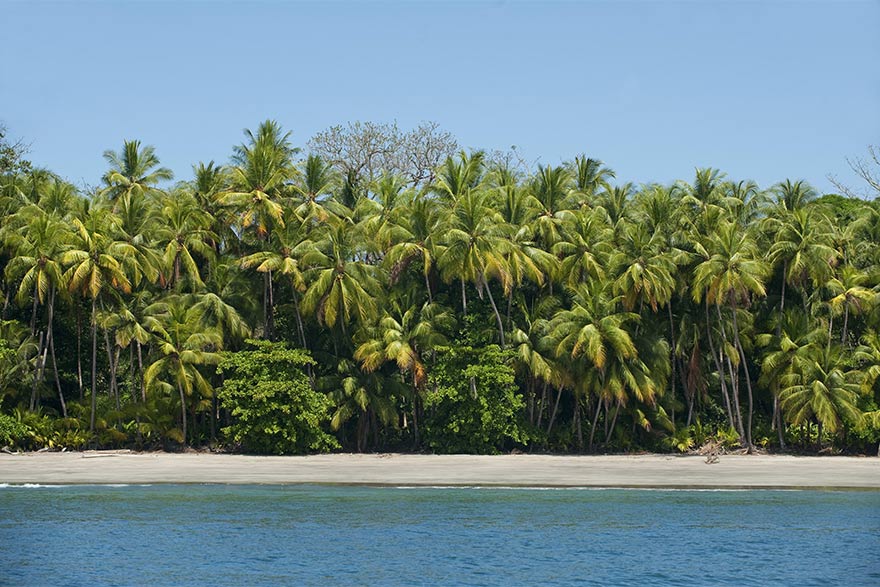 Isla Parida is the largest of nearly 50 islands in Chiriqui Gulf National Marine Park, boasting stunning white sand beaches lined with palm trees and an abundance of marine wildlife. A gorgeous, secluded beach on Isla Parida is also the site of Windstar's Signature Beach Party. After enjoying a delicious buffet lunch, guests can kick back and relax on a lounge chair, or explore the warm, clear waters with kayaks, paddleboards and other water toys. Guests can also enjoy an island-hopping tour with the chance to snorkel, and a second boat tour offers the chance to go catch and release fishing in the Chiriqui Gulf. For those looking to explore the islands by foot, consider booking a guided hiking tour to take in the magnificent flora and fauna in the rainforest, including iguanas and rare birds.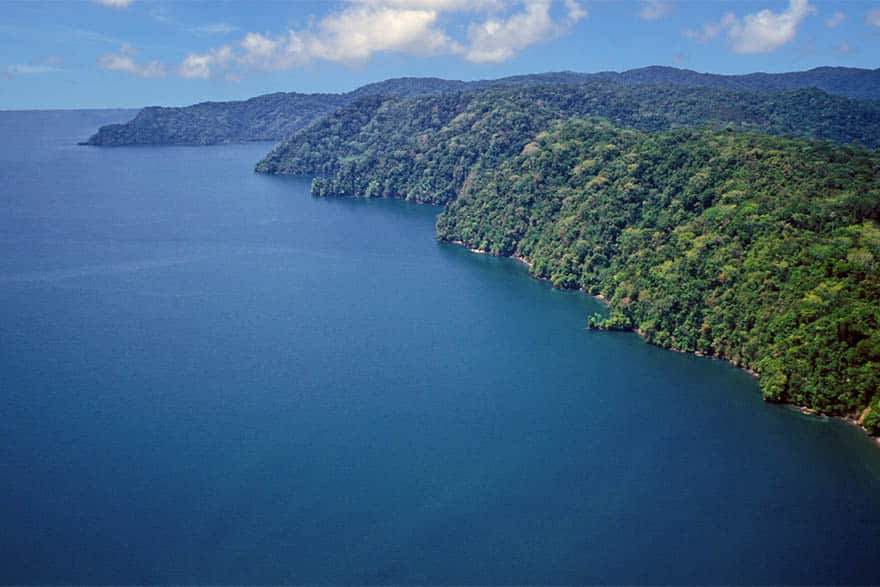 Golfo Dulce is one of Costa Rica's most biodiverse areas, containing nearly 50 percent of the flora and fauna in the nation. Considered a tropical fjord, the area receives up to 200 inches of rainfall annually, and both the jungle and the coastline are teeming with life. Golfo Dulce provides a habitat for a wealth of marine species, including endangered sea turtles, several kinds of dolphins and migrating humpback whales. Inland, the region is home to several kinds of monkeys (spider, white-faced, squirrel and howler monkeys), plus anteaters, coatimundis, dart frogs and hundreds of avian species, including scarlet macaws, toucans, hummingbirds, woodpeckers, wood creepers and trogons. Those interested in learning about agriculture in the region can take a tour of a traditional cacao plantation at Kobo Farm and learn about the history and culture of this tropical crop, which traces back to the ancient Mayans.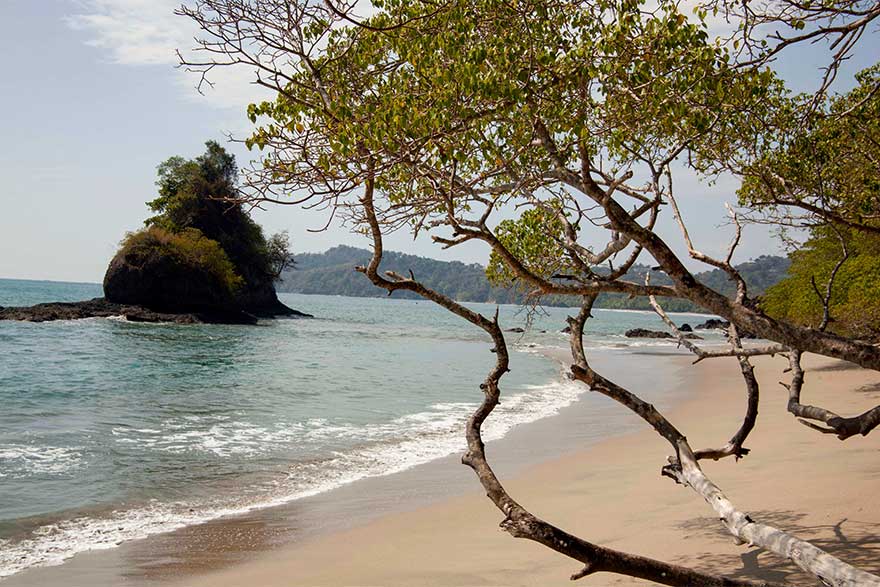 Whether it's a boat tour through the mangroves or horseback riding in the jungle, Quepos is your base camp for a day of adventures in the rainforest. Hiking tours are available in Manuel Antonio National Park, Esquipulas Rainforest, and the Fila Chonta Mountains, the latter of which includes a visit to the farm village of Santa Juana. Equestrians will enjoy a horseback riding tour out of the small town of Londres, which is highlighted by amazing views of the valley and a stop at a waterfall, where you can take a break and swim. Another way to see this incredible landscape is a boat ride through the mangroves, a unique species of tree that grows in the mixed waters of the ocean and the river. 
Puerto Caldera, Costa Rica
You'll enjoy breakfast aboard Wind Star,  and then disembark in Puerto Caldera to begin your exciting land tour. During the drive to Monteverde, you will learn all about the wildlife at the Monteverde Cloud Forest Biological Preserve, which is recognized for its biodiversity and conservation contributions. Hike under the forest canopy to discover waterfalls and all kinds of tropical birds, and lunch is included. In the evening, you will visit the Curi-Cancha Reserve, part of a private wildlife reserve in the heart of Monteverde. The night allows for a better chance to spot nocturnal mammals and sleeping birds, and the tour lasts approximately two hours. Afterward, return to your hotel (Hotel Poco a Poco or similar) for dinner, which is included.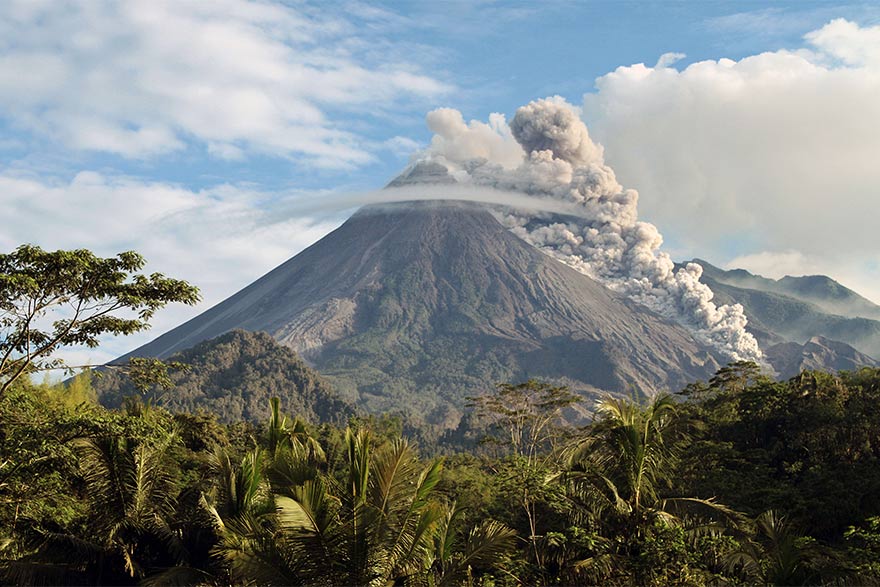 After breakfast at your hotel, you'll stop by Rancho Heliconia for a tour of the world-famous Costa Rican coffee plantation, where you can enjoy the hands-on experience of a cooking class — or planting a tree. Lunch is included at Rancho Heliconia, and afterward you'll cross Arenal Lake by boat and have the rest of the evening to relax and enjoy the stunning views of the Arenal Volcano. You'll stay at the Hotel Arenal Kioro (or similar accommodations), and dinner is included. Your second day in Arenal offers several ways to explore the landscape around the stunning stratovolcano. After breakfast at the hotel, you have the option of ziplining in Arenal Volcano National Park or exploring the famous hanging bridges at the spectacular Mistico Park. Whichever option you choose, be sure to bring your camera and binoculars, as you will see all kinds of wildlife. Lunch is provided on this adventure, along with dinner at your hotel (Hotel Arenal Kioro or similar).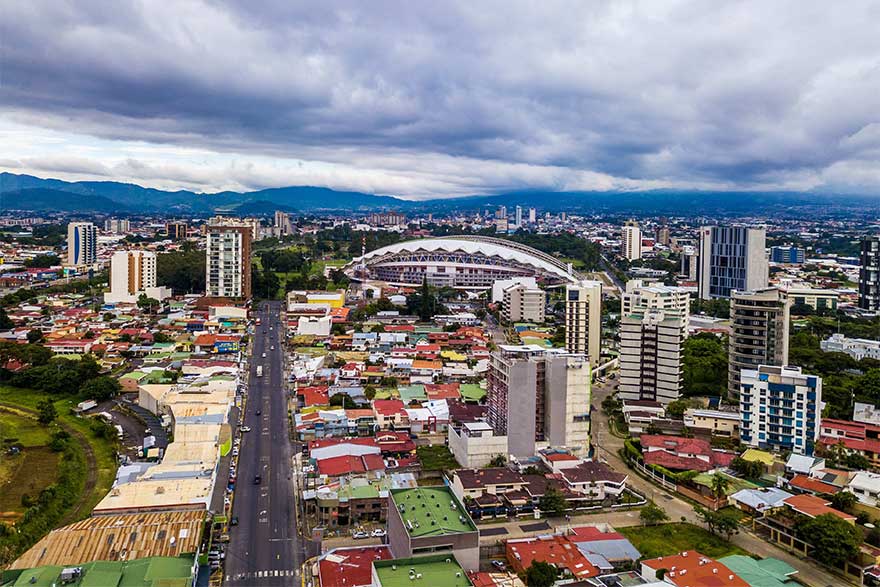 Breakfast is included at your hotel in Arenal, and from there, you'll head to the bustling city of San Jose, which is approximately a three-hour drive. Lunch at a restaurant downtown is included, and your tour will take you to the National Theater, Democracy Square and the National Park featuring the bronze National Monument of Costa Rica. You will then be transferred back to the Costa Rica Marriott. While lodging is included, dinner at the hotel is on your own. The following morning, breakfast is included, along with a private transfer to Juan Santamaria airport.