The beauty of sailing at sea is the elegant simplicity of the experience. No lines, no distractions, no complications, just effortless enjoyment and boundless seas. Our crew delights in making your voyage as stress-free as possible. Electing to purchase a Beverage or Laundry Package will further eliminate any work on your part because the only concern you should be contemplating is: "Do we go wine tasting or scuba diving?" Let us handle the laundry.
Premium Beverage Package:
https://windstarblog.ua.verbinteractive.com/2017/09/beverage-packages-every-taste/
Bringing Alcohol Onboard
Guests are allowed to bring aboard one (1) bottle of wine per person at embarkation and additional wine and beer purchased onshore during the Cruise, which can be consumed in public areas subject to the Ship's prevailing corkage fee. Any hard alcohol purchased on shore during the Cruise and brought onboard must be placed in the custody of crew for a return to passengers on the conclusion of the voyage. Also, please keep in mind there's a 2 bottle limit for the extension of your voyage 3 bottles for 8+ day voyages. All additional alcohol, including those bottles purchased at ports of call along the cruise route, will be kept by the ship's purser and delivered to your room the last evening of the voyage. Guests may consume the outside beverages in the dining room, but a small corkage fee (approx $15 + 15% gratuity) will be applied to the guest's onboard account.
Windstar's Cruises Laundry Services: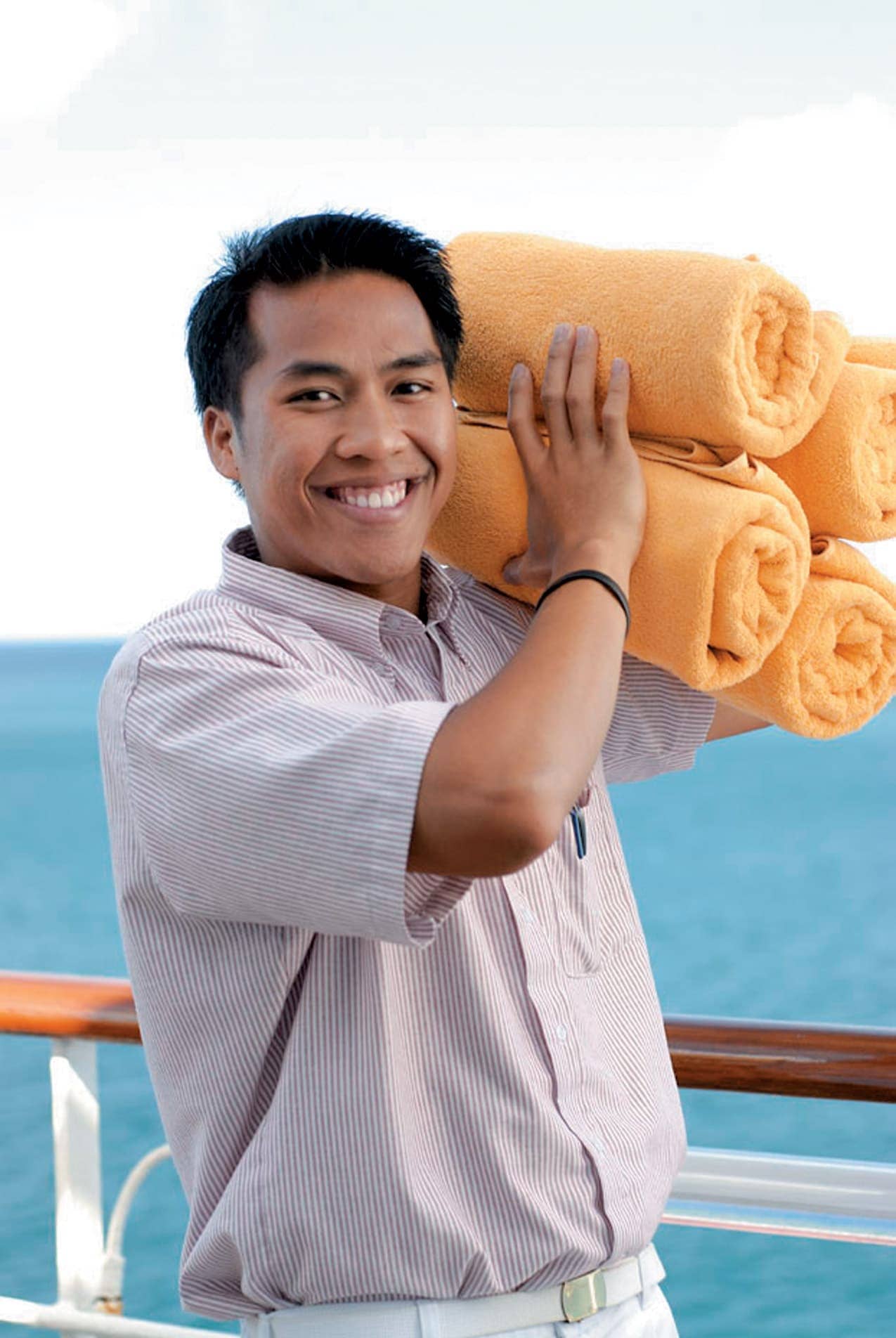 Travel light and take pleasure in the feeling of freshly washed and pressed clothing every day from our professional laundry. Enjoy the service during your entire cruising, with a quick turnaround of 24 hours on all items, and same day service available when items are turned in by 9:00 a.m.
Package includes laundry service for two occupants per cabin, price per day is $16 USD.
Single occupant package price is 1/2 of the package price shown above, price per day is $8 USD.
Packages must be added by the first day of the cruise and will be priced by the total number of cruise days. Pricing is inclusive of applicable taxes. Guests may also choose la carte laundry and pressing services in their cabins. Prices range from .60 cents per T-shirt to $7 USD per suite. No dry cleaning is available.
Beverage and laundry packages can be purchased on board. Are there other onboard services that you love? Tell us in the comments below!